photo by Matt Clayton
Last night I was taking my family for a walk around the block when Robby Connolly, lead guitarist of Fictionist, drove by. For a brief moment we exchanged greetings,
"You ready for Friday?" I asked him.
"Oh yes!" he said.
"Are you going to play some of your new stuff?" I asked him.
"Oh yes!" he said.
"I can't wait," I told him.
To which he gave me the thumbs up and sped on his way.
It was a very good omen for things to come.
Are you ready? Here's your guide:
Location 100 N 100 W.
Doors open at 6.
Show starts at 7:30.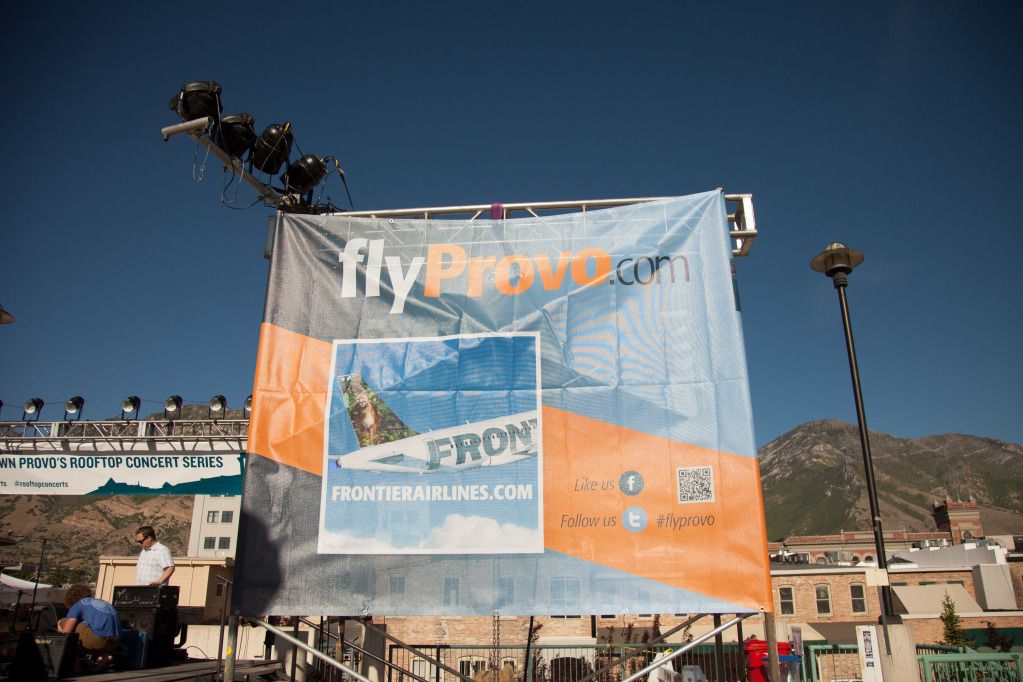 1. We couldn't bring Provo the concert of the year without FlyProvo.com our main sponsors.  Please take a minute to 'like' them on facebook and check out the deals and offers you can receive when you FLY OUT OF PROVO! Also, 3B Yoga, our generous sponsors who have been with us for two years in a row. They are located in the Riverwoods and they want to bring happiness and peace to your life as well as great concerts in downtown Provo. If you love us, please support our great sponsors for KEEPING THE ROOFTOPS FREE!
Did you know two of  iTune's #1 bands this week were Provo-born Imagine Dragons and Neon Trees? Can you believe the nesting ground Provo is providing for some the biggest names in music right now? Even more, can you believe these Provo-based bands–ready to infiltrate the universe–can be seen downtown, at a FREE SHOW? On Friday night you will have a chance to donate to our cause by slipping some cash into our donation buckets, please consider bring a few bucks with you to insure we continue relishing in the atmosphere of the nationally-accredited Provo music scene. Thank you in advance!
2. Friday night's forecast calls for sweet, sunny weather, in the 80′s. Perfect early-autumn atmosphere. With the Y Mountain in full fall foliage bloom, it will be one of our prettiest concerts yet. We could almost trademark the RCS sunsets–those cloudy-patterned, sky melts dipped in pink and purple–they are almost as recognizable as our slightly swaying lanterns.
This show will be a standing, dancing, high-energy concert. Recommended for eight and up. We could tell you to bring blankets, but we're certain those in front will be forced to share with a large gathering towards center stage.  Judging by last year's Fictionist concert, the rooftops will be bouncing, literally bouncing. Come prepared.
3. Speaking of Fictionist…

photo by Matt Clayton
. . . in 2011 Fictionist was propelled into the national spotlight as they competed for a chance to be on the Cover of Rolling Stone, a gig which ultimately ended with a signed record label deal with Atlantic. They spent the summer in the studio, cultivating more of their unique sound, working with legendary producers and preparing for more of the national stage. We're lucky to have Fictionist back on our stage, Provo's favorite band. Who knows when they'll be back?
PLEASE NOTE: Fictionist is asking all attendees to upload this to your cellular device ahead of time to be part of a cell symphony. Just do it.
The New Electric Sound, is Provo's new fresh sound, is our opener.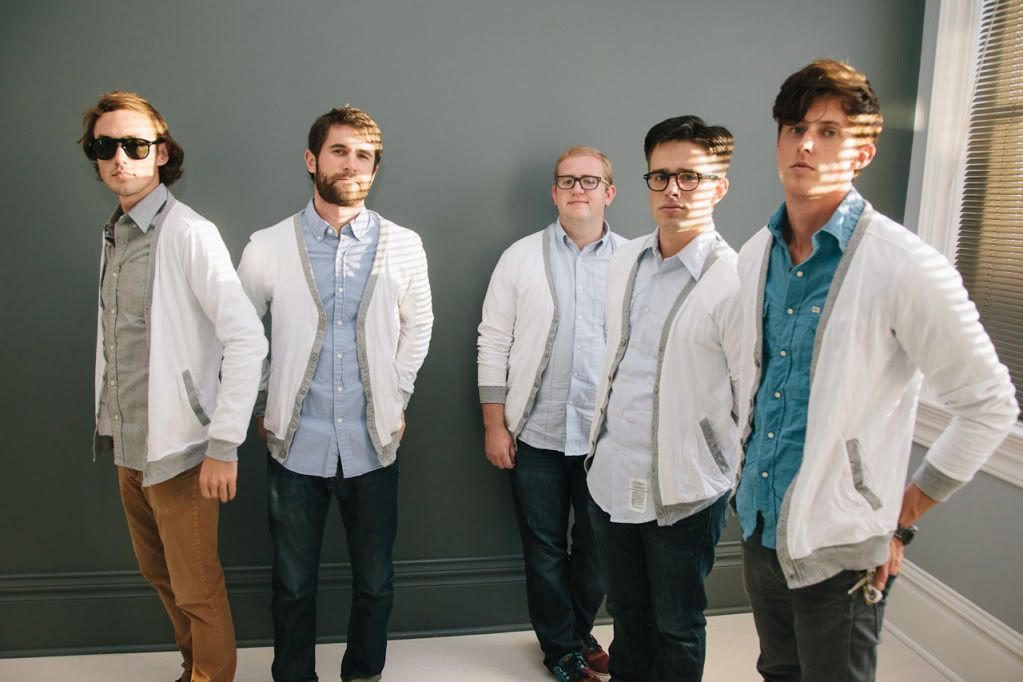 You simply must hear these guys play, like transforming yourself back to a bygone era of surfer boys and after-school hangouts. Trust us, this will be a "I remember when I saw these guys play at the Rooftops in downtown Provo" sort of moment.
And please enjoy this as an appetizer:

Warming up our stage is the incredible vocal prowess of Jenn Blosil, a Provo music scene veteran in her own right.
Check her out here with Fictionist's Robby Connolly on guitar:

4. The Rooftop Concert Series is part of the First Friday's Downtown a celebration of Provo's most vibrant scene. You can start your evening off with the newest attraction, The Dance Walk Tour of Downtown Provo, hosted by our own Scene Sister Kaneischa Johnson.  It's so completely awesome and it's for everyone. Starts at 6:00pm. See here for more details.
Also, don't forget the original First Friday event, the Art Chase. Come stroll Provo's rich art scene in the various galleries located downtown, here's more info:



5. Where will you eat dinner? Downtown of course! Enjoy any of the wonderfully-diverse restaurants downtown (Native American, Chinese, Japanese, Pho, Korean, Indian, Mexican, Italian, American, Sushi, Pie Shakes) or head to our fabulous Restaurant Row in the courtyard just south of the venue to pick up something you can eat on the Rooftop.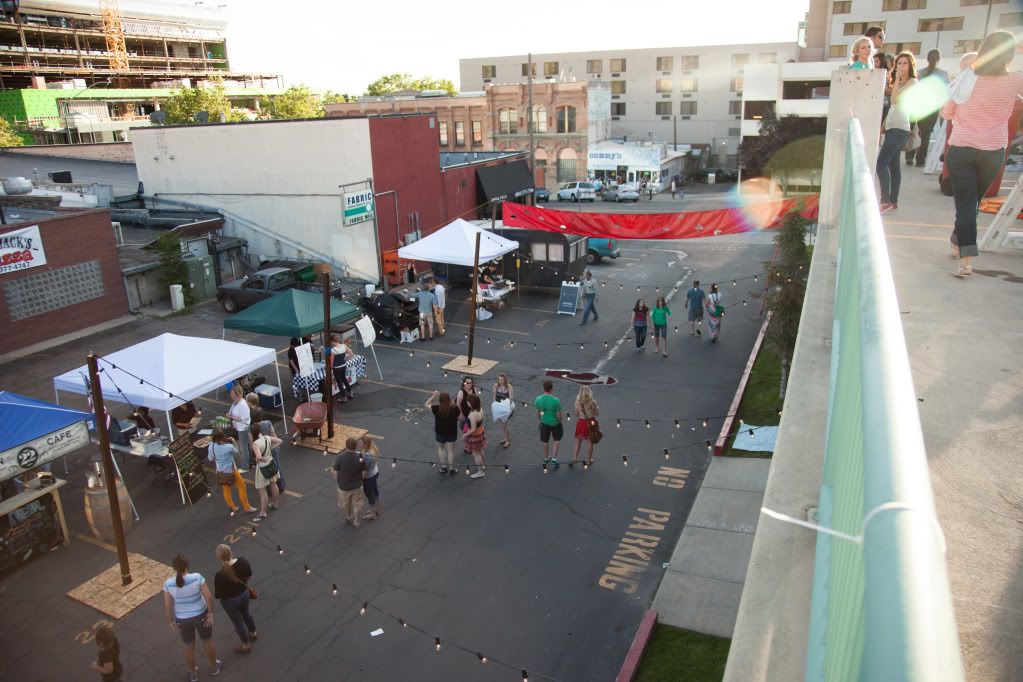 In particular, we'd like to thank Communal, Station 22 and Two Jack's Pizza for feeding our crew and artists for the evening. We couldn't be luckier to work with such supportive restaurants, and our tastebuds are incredibly satisfied every month. Please consider supporting restaurants that support the RCS!
6. Where you gonna park?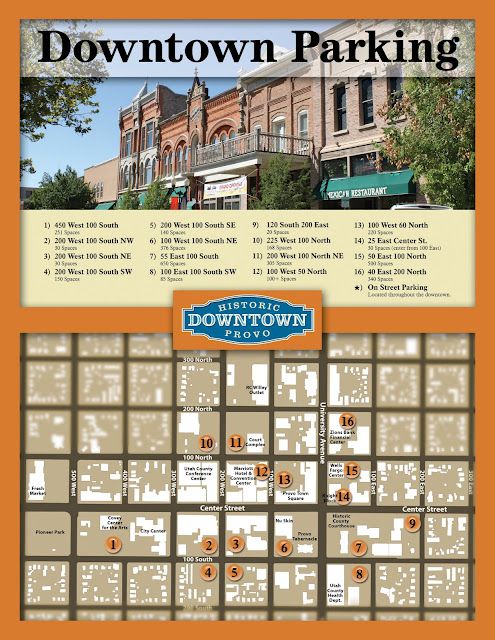 7. Visit our Merch Table in the back of the venue.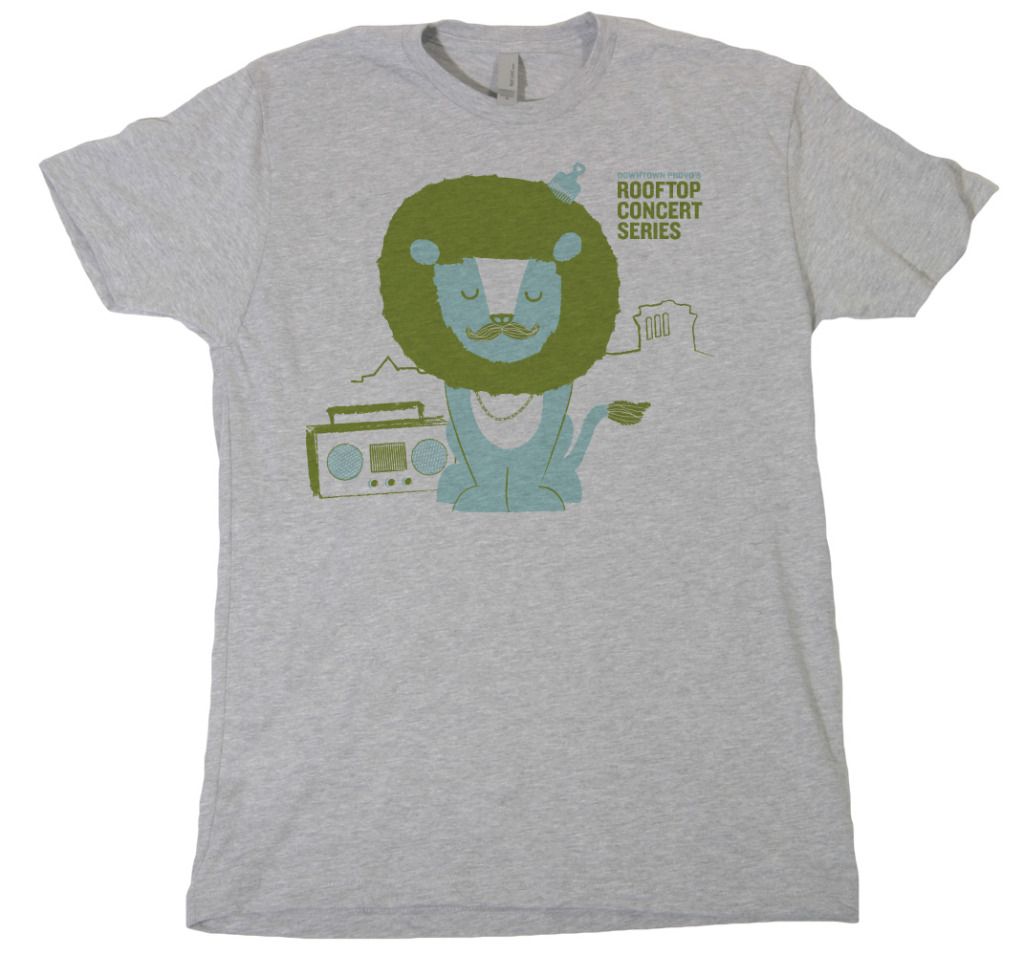 You will find RCS t-shirts for $20. Reproductions of our amazingly-designed (Thanks Matt!) concert posters for $5 and a RCS compilation cd of featured artists for $5. All proceeds go to producing MORE FREE SHOWS!
Also, during their set Fictionist will be announcing how you and your phone can get you some signed stuff to pick up at the merch table. So bring your smart phone, smartie.
8. Social Media for the evening: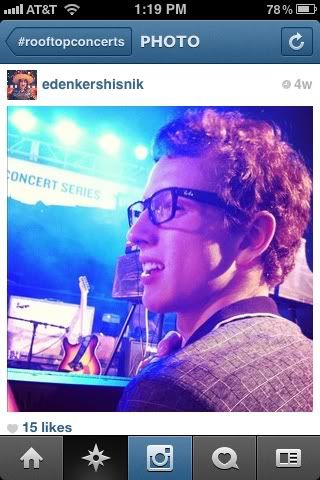 Twitter: we'll be live tweeting the show @rooftopconcerts
Instagram: please use #rooftopconcerts to share your pics.
Facebook: if you plan to blog about your RCS experience, please post the link to our facebook page so we can check them out! Video too!
Again, thanks to the lovely Kaneischa Johnson for live tweeting our concerts!
9. We're looking for sponsors for next year's 2013 Rooftop Concert Series. Please email us today for rates. info@rooftopconcertseries.com
10. Thanks Richard Gregory. If you see this guy around at the concert on Friday, please take a moment to thank him for donating the Rooftop space to us each month. He's the reason we all have such a great view.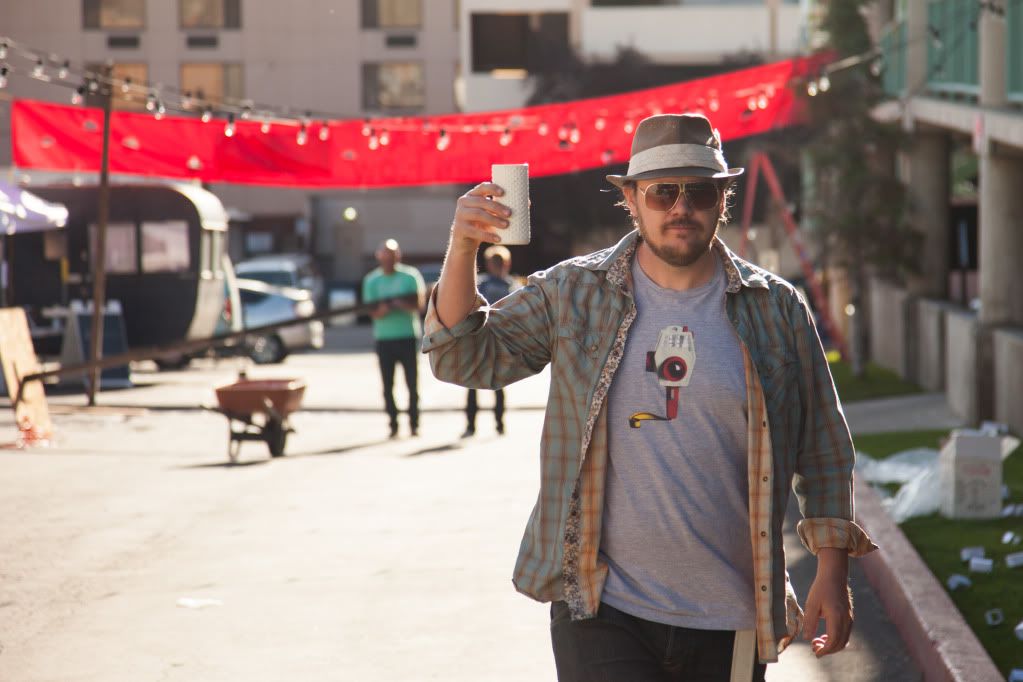 See you on the Rooftops!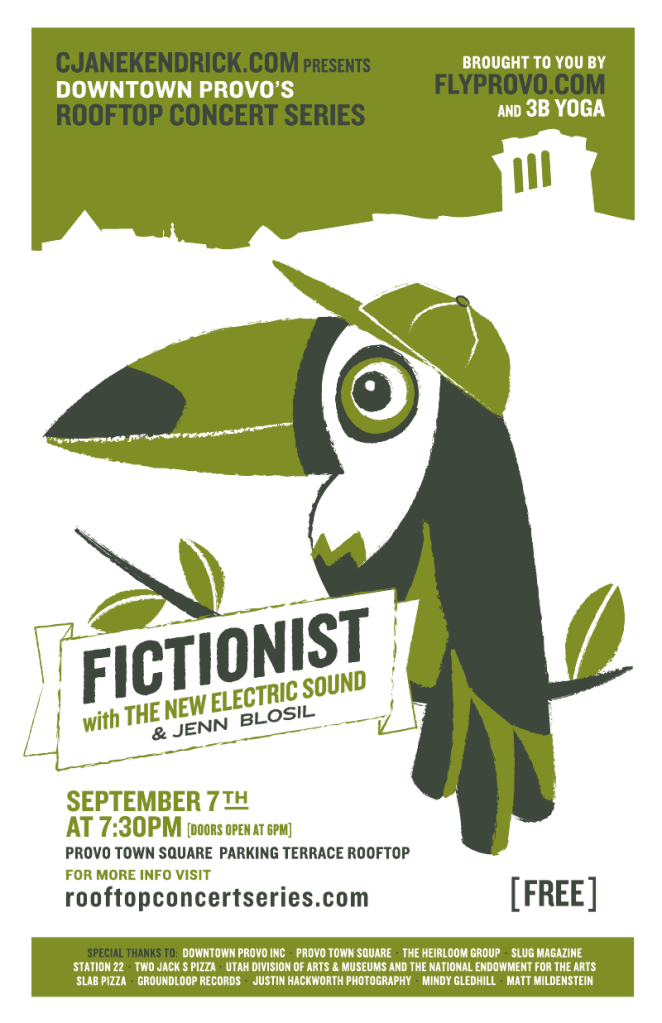 All photos by Justin Hackworth, unless otherwise attributed.