photos of The Moth & The Flame by Justin Hackworth
I'm C. Jane Kendrick and I'm going to help you plan an excellent evening this Friday in downtown Provo:
1.  Weather reports show a perfect forecast for Friday. Dress accordingly perfect.
2. This show is recommended for twelve years and above. Both bands have a devoted following of the young, hipster-type crowd. We anticipate there will be a lot of standing and dancing in the front. The vibe of this concert will be very energetic, dynamic, fresh, loud, new, with lots of aesthetic. Bring your blankets and low chairs, just know you might not be sitting in them for the whole concert.
3. Audience members will be allowed to set up as early as six o'clock on the Provo Town Square rooftop. Parking is available at the Provo Town Square parking garage, Wells Fargo building, Zions building and on-street parking below.
(See here for parking details.)
The Rooftop Concert Series is one of several Downtown Provo First Friday events. This Friday, June 1st you can also participate in:
6:00pm The First Ever Walk Dance Tour hosted by Kaneischa Johnson see here for details. (It's going to be an institution, I can feel it!)
6:00-9:00pm The Art Chase, pick up the scavenger hunt map at Covey Center for the Arts, the Window Box Gallery, Station 22 on Center Street or any other venue on the attached Art Chase card and view Provo's freshest art from local and acclaimed artists. See here for details.
4. We present our first ever food market going on in the alley directly south of the parking terrace. Pick up dinner from Black Sheep Cafe, Station 22, India Palace, SORA and Two Jack's Pizza and enjoy it on the rooftops.
Two Jack's Pizza is featuring a RCS special: Large 14″ pizza with up to 3 Toppings for $10.00. Allow me to recommend the bread sticks?
Anther option is to dine at one of our downtown restaurants, Communal, Los Hermanos, Gloria's Little Italy, Gurus, Osaka, Damae, Spicy Corea, Gandolfos and more. Let's not go hungry, okay?
5.  We are ecstatic to have two of Provo's most exciting  indie-rock/art rock bands co-headlining this event: Desert Noises and The Moth & the Flame.  We asked the legendary Corey Fox of Velour to curate this show and he picked three of his favorite up-and-coming acts,  including Timmy the Teeth who will be warming up the stage around 7:45.
More about our performers: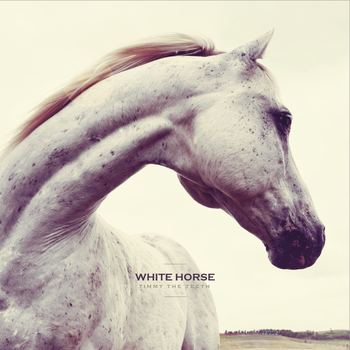 Timmy the Teeth, from the poetic songwriter Timothy George comes the well-crafted apocalyptic album White Horse. George's tracks are supported, produced and performed by some of Utah's most progressive artists. Timmy the Teeth could belong in the company of Damien Rice, Sufjan Stevens, Joshua James.  Listen to the whole album here. Very recommended.
Desert Noises is Kyle Henderson, Tyler Osmond, Patrick Boyer, and Brennan Allen, four boys from Utah Valley, UT. The group makes dynamic, propulsive indie rock full of jangle and swagger. These young musicians have an extraordinary knack for pop composition that seems well beyond their years. Their unbridled energy and earnestness is conveyed most thoroughly in the live experience, as their relentless touring over the last few years has enchanted hearts in every city they've visited. Their songs conjure the experience of the wide open road – something they've come to know well – as their lyrics reveal a romantic penchant for adventure. Desert Noises have shared the stage with such buzzworthy contemporaries as The Head and The Heart, Local Natives, The Morning Benders, Blitzen Trapper, Miniature Tigers, and Pepper Rabbit. With their gaze set enthusiastically into the future, this talented band shows no sign of slowing down.

The Moth & the Flame The brainchild of Brandon Robbins and Mark Garbett, The Moth & The Flame released their debut, self-titled album in November of 2011. Since then, the group has rapidly won over fans and critics to their unique sound. They have been featured on many international music blogs and media outlets and shared the stage with bands including Low, Cobra Star Ship, All Time Low, Iyaz, Downtown Fiction, and many more. They complement their music with impressive art installations and a dynamic visual aesthetic to deliver a complete artistic experience.
I was able to interview yesterday The Moth & the Flame about this show:

6. We are certain you will want to buy albums after you see these acts live, so we're planning on keeping our merch table open before, during and after the show. Please feel free to visit it and support the artists.
7. DONATION BUCKETS! We'll be out and about with our donation buckets at the venue. If you'd like to give towards our non-profit, volunteer-based, coolest-free-concert-on-the-planet, then please consider dropping a few paper bills or plunk a few coins into our buckets. We'll have the buckets out before, during and after the concert as you leave!
8.  Social Media for the evening: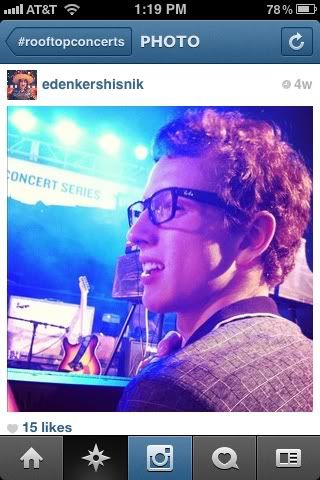 Twitter: we'll be live tweeting the show @rooftopconcerts
Instagram: please use #rooftopconcerts to share your pics.
Facebook: if you plan to blog about your RCS experience, please post the link to our facebook page so we can check them out! Video too!
9. After the show please feel free to stay awhile in downtown, pick up dessert at Sammy's across the street from the venue, or get drinks at Spark. We're downtown Provo and we'd love to have you.
10. Please take time to thank our sponsors flyProvo.com and 3B Yoga by taking the time to visit their booths in the back of the venue. Because of their generosity the Rooftop Concerts are free! Plus, there will be freebies and coupons to collect! Yessssssssss.
Now, some more photos of Brandon Robbins, Mark Garbett and Nate Pyfer from yesterday's session at Justin Hackworth Studios. (Due to tour scheduling, we were unable to photograph Desert Noises, next time.)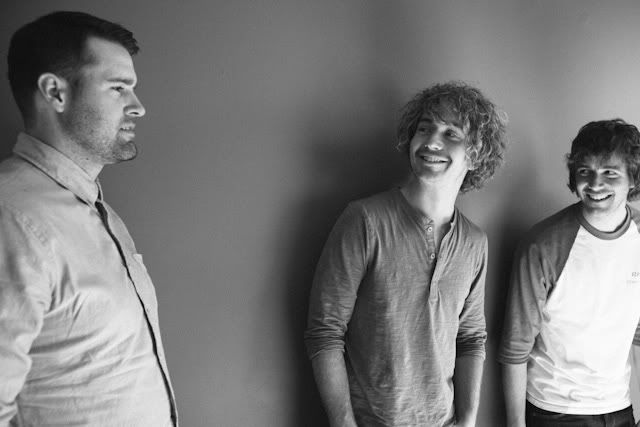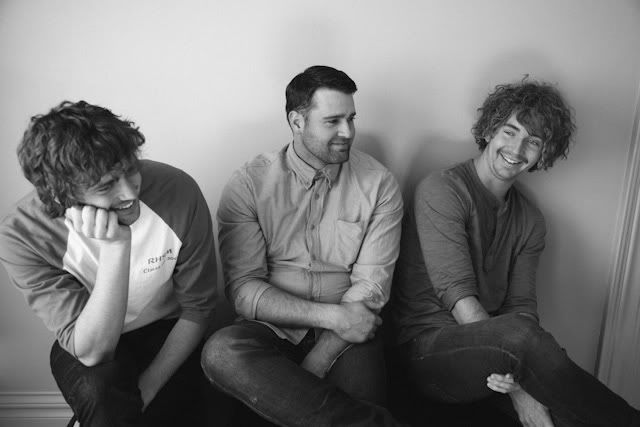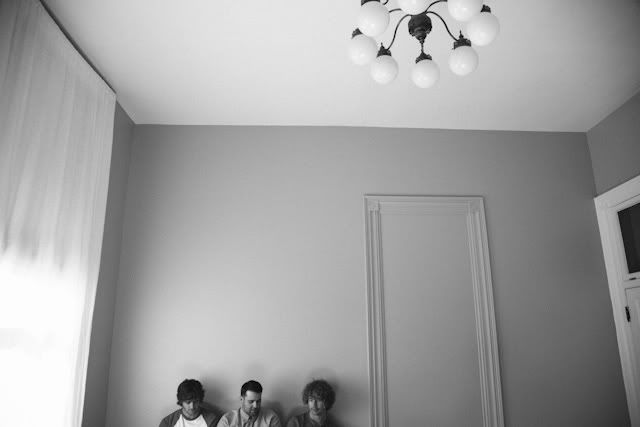 I'm C. Jane Kendrick and I'll see you on the Rooftops!