How we continue to have the most perfect skies for our concerts, we don't know.
But we keep our fingers crossed just in case.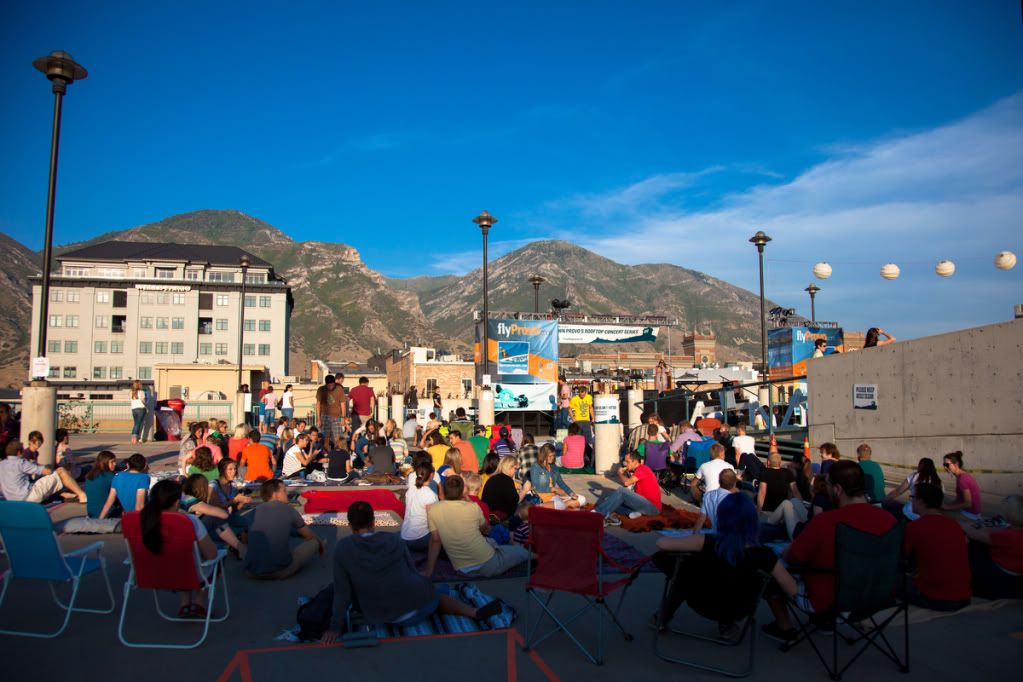 John Allred sang to the crowd, a lovely collection of music-loving, August-dwelling, eclectic-living beings.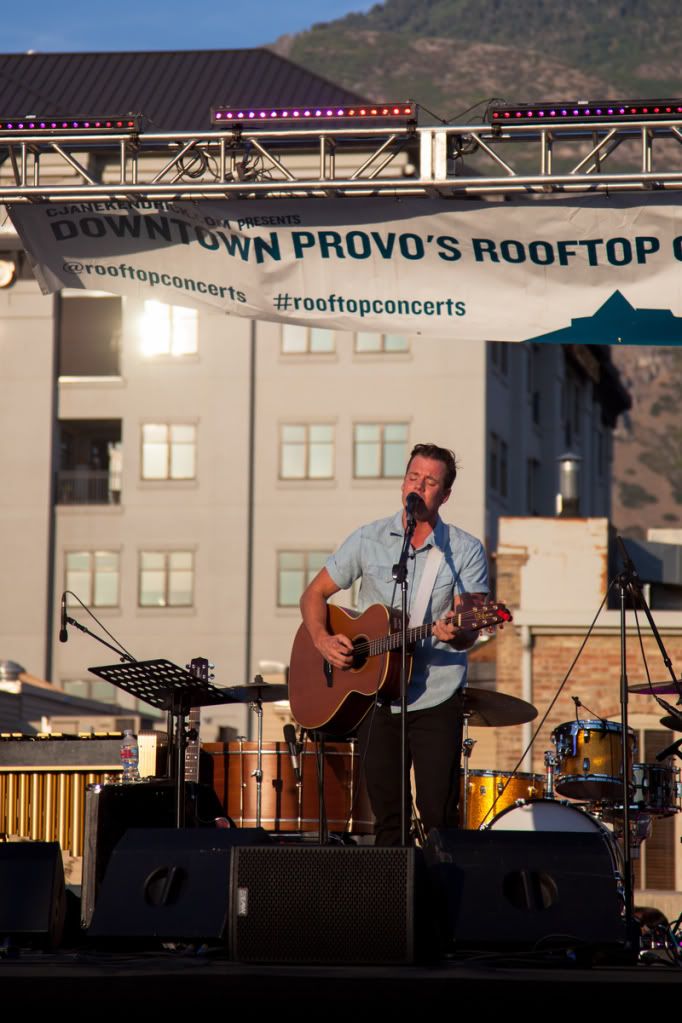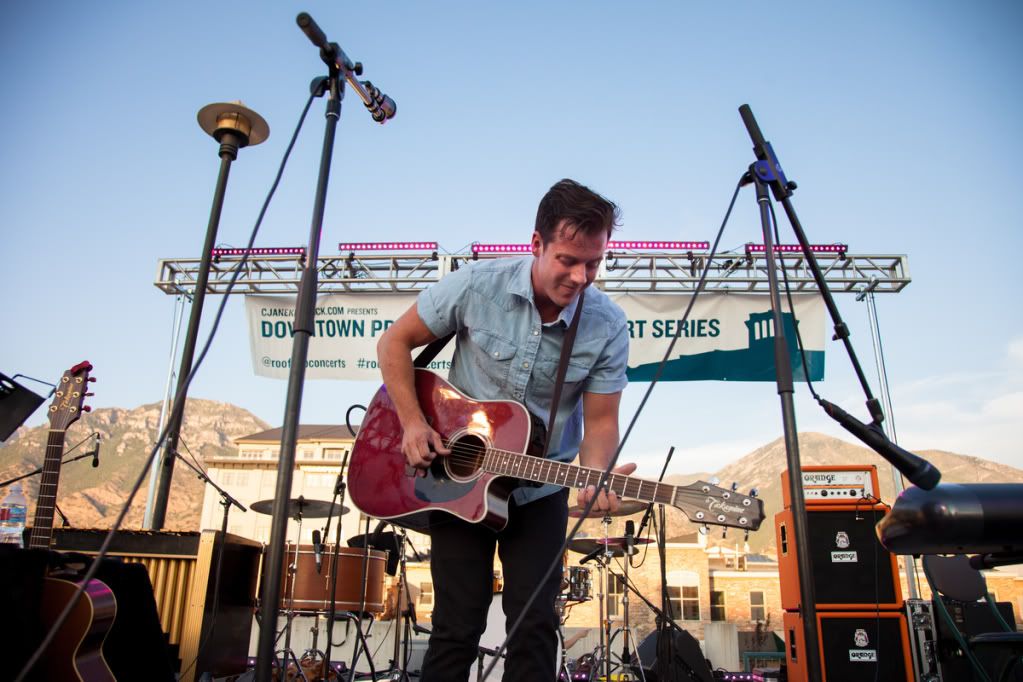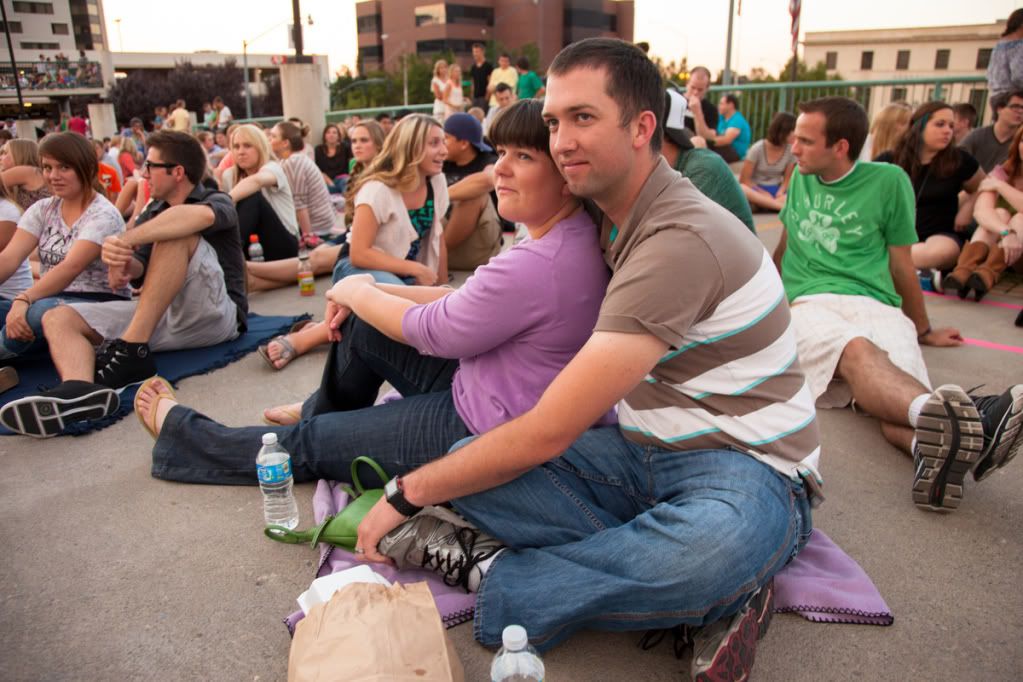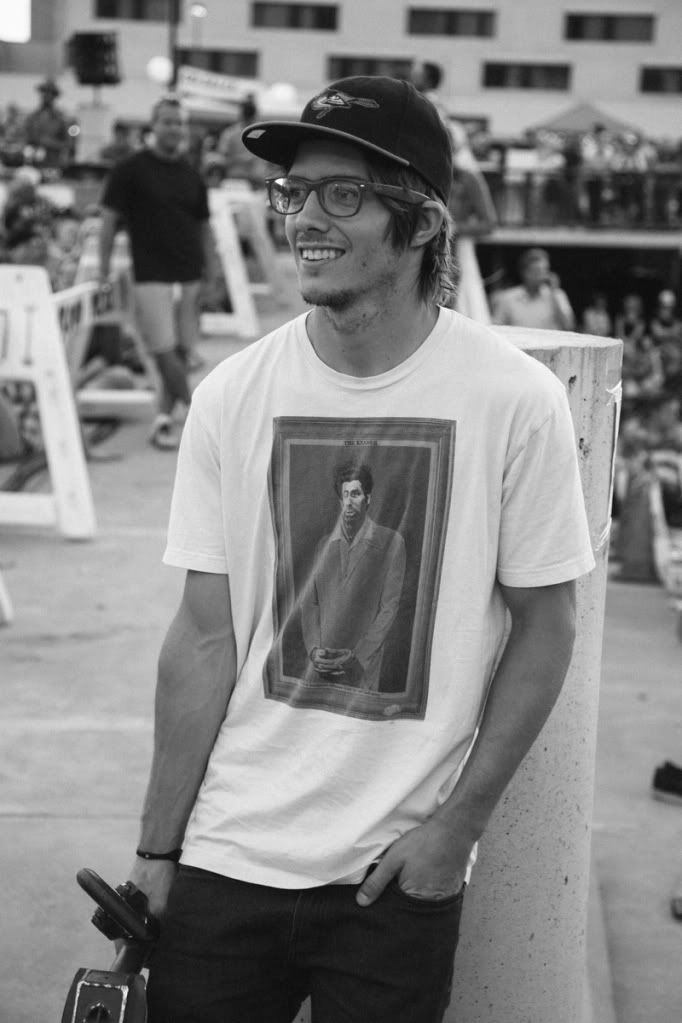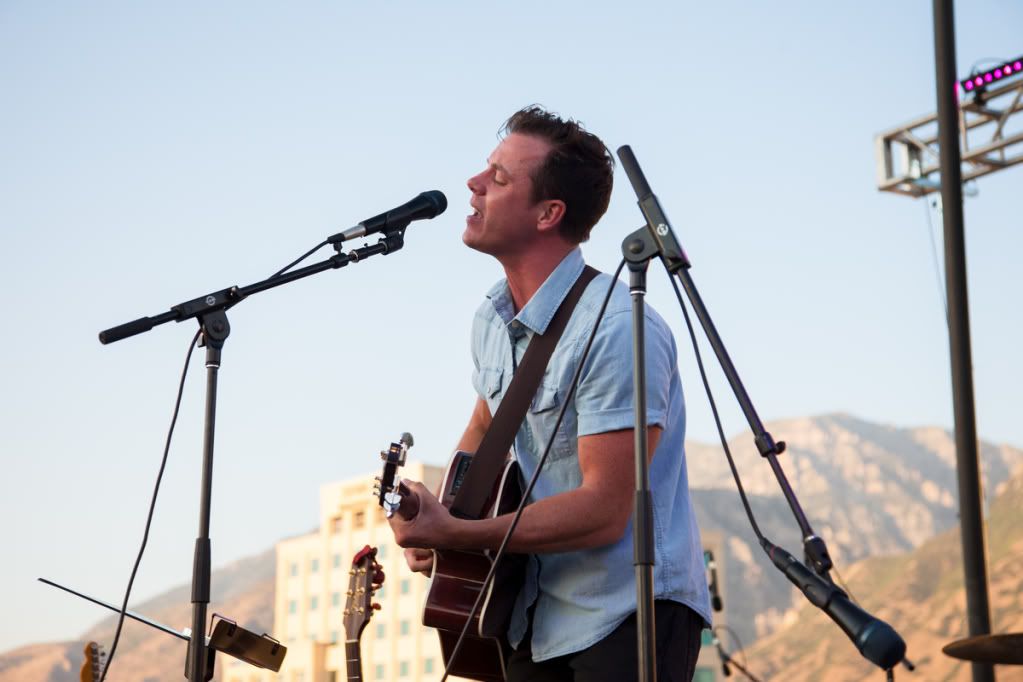 Then we were treated to the lull and the lullaby of Book on Tape Worm.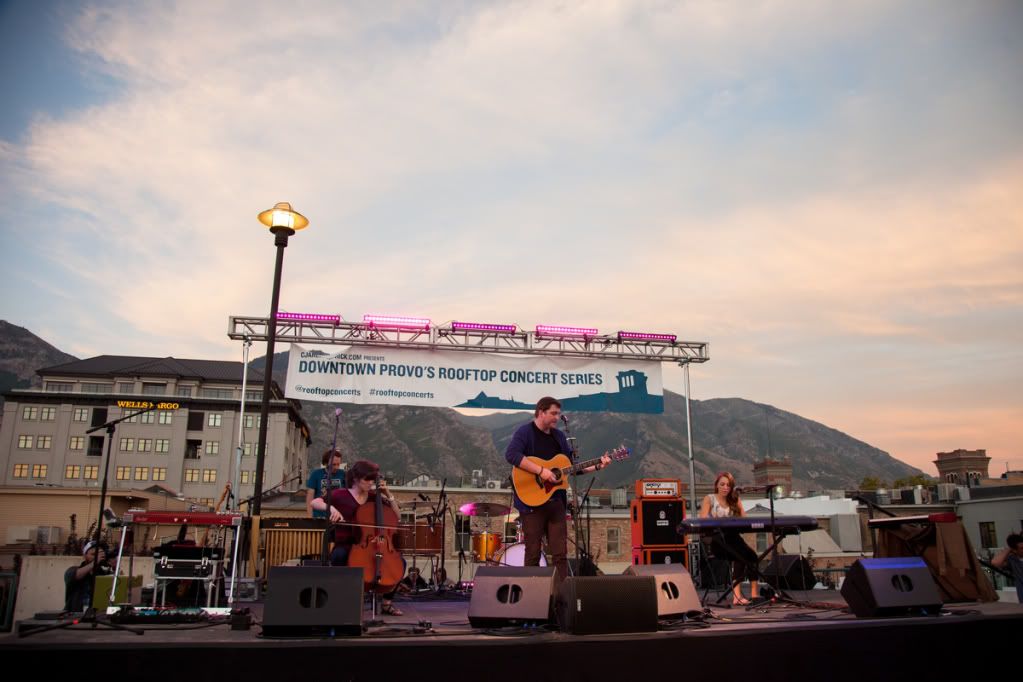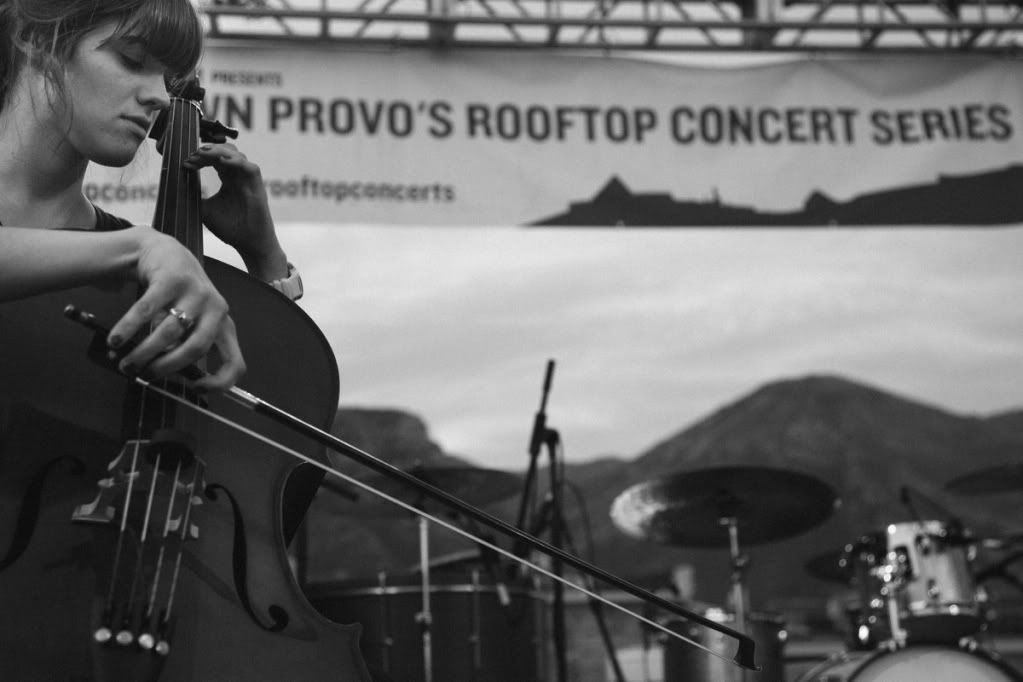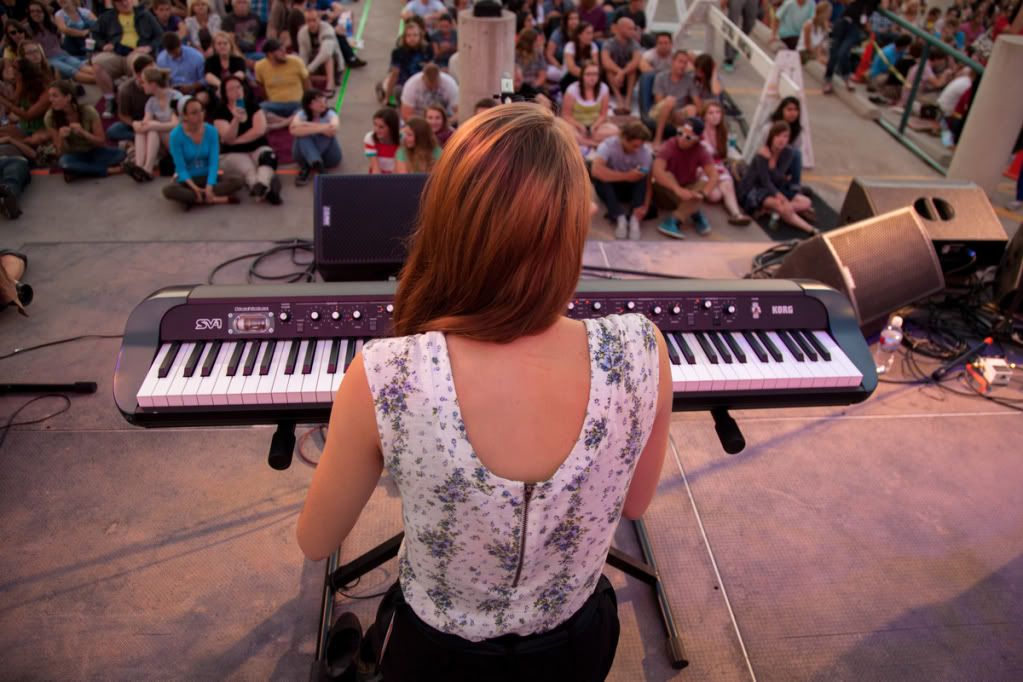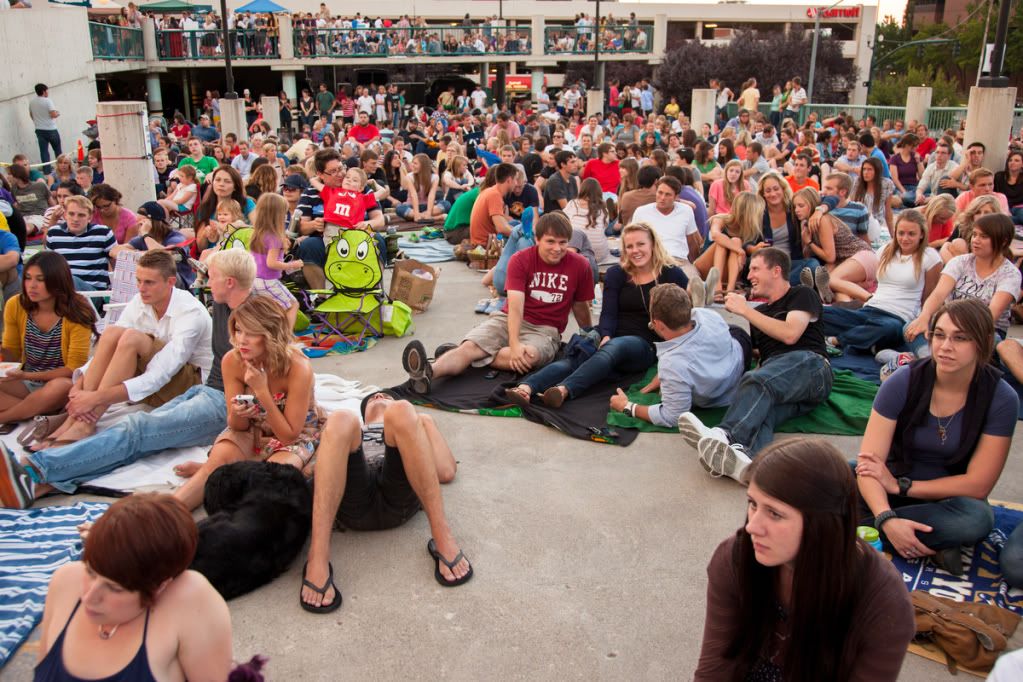 Thanks to FlyProvo.com and Mayor John Curtis for the sponsorship and the support, both keep the Rooftops free!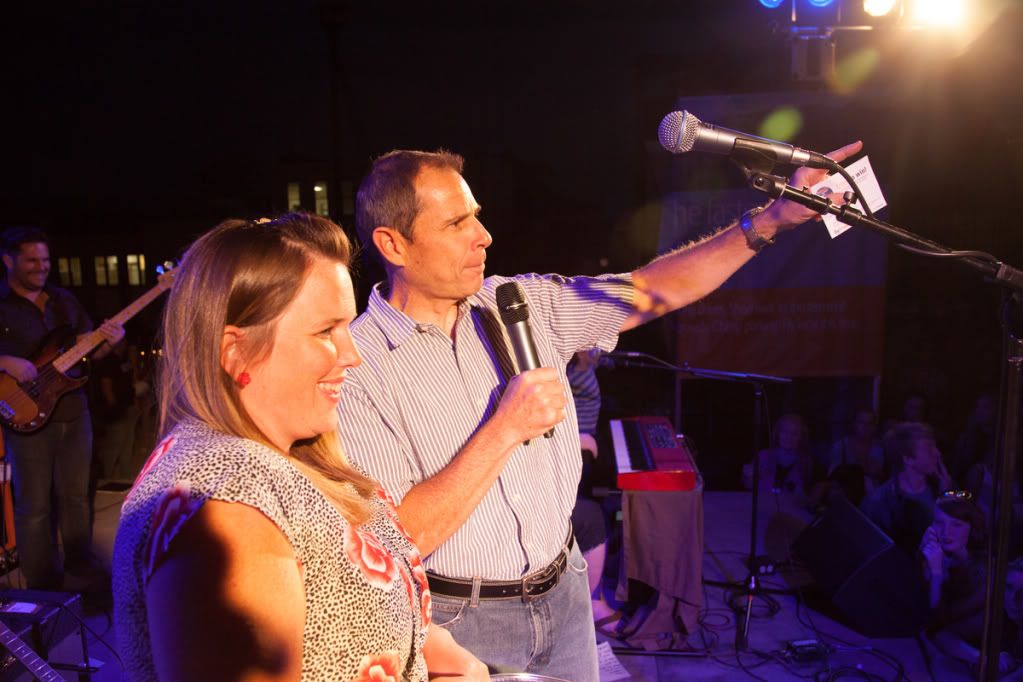 After the sunset,
with a trail of pink leading to the western sky,
Isaac Russell and his guitar entered on stage
backed by a skillful band.
The crowd was ready.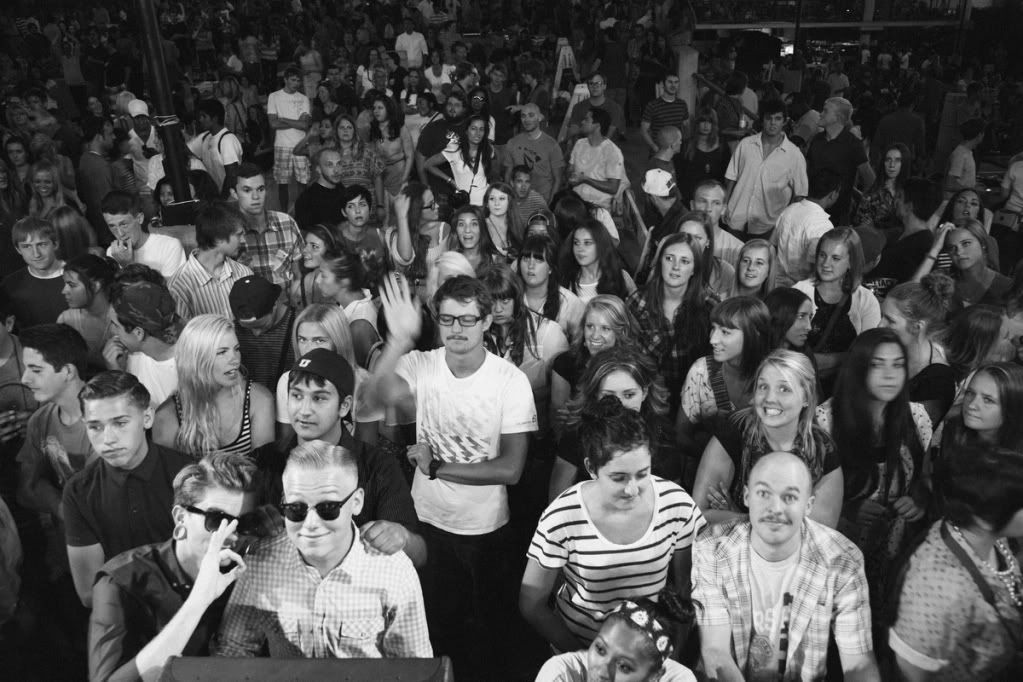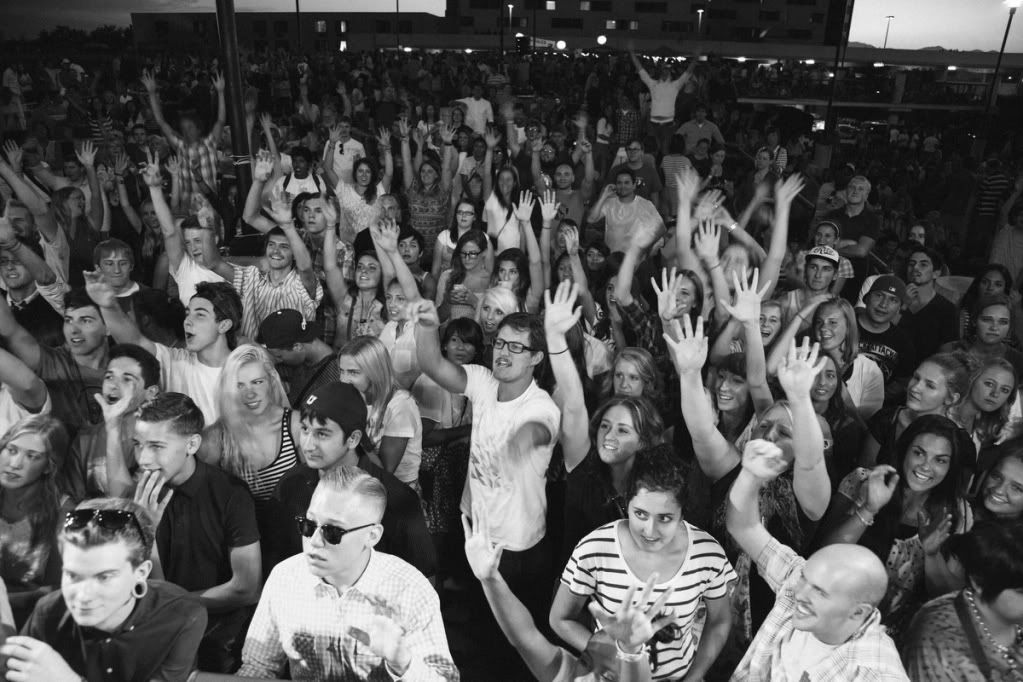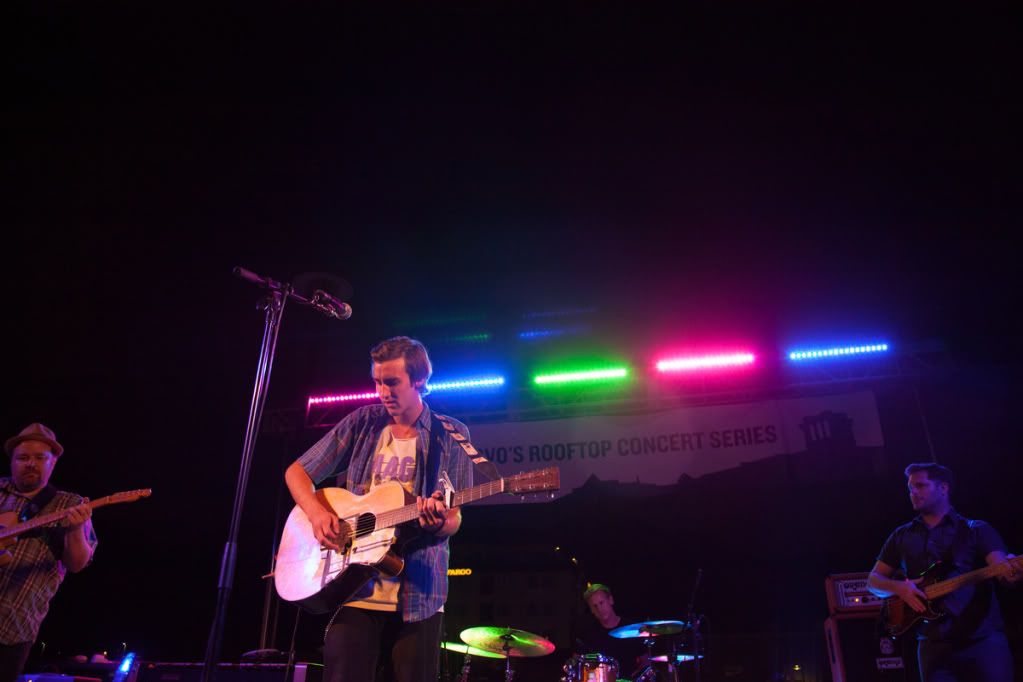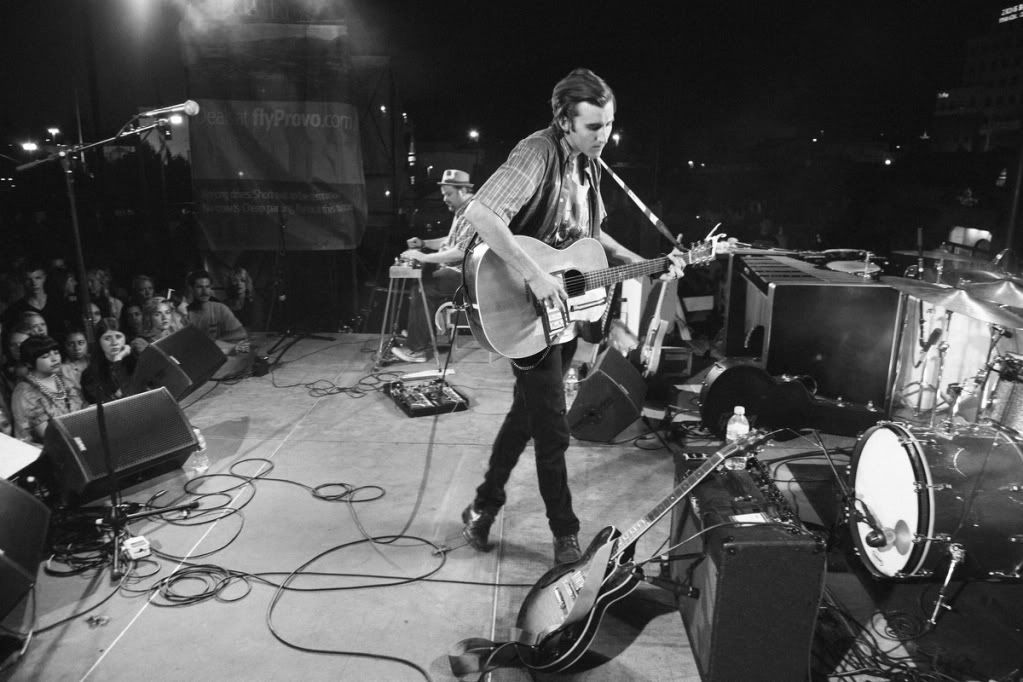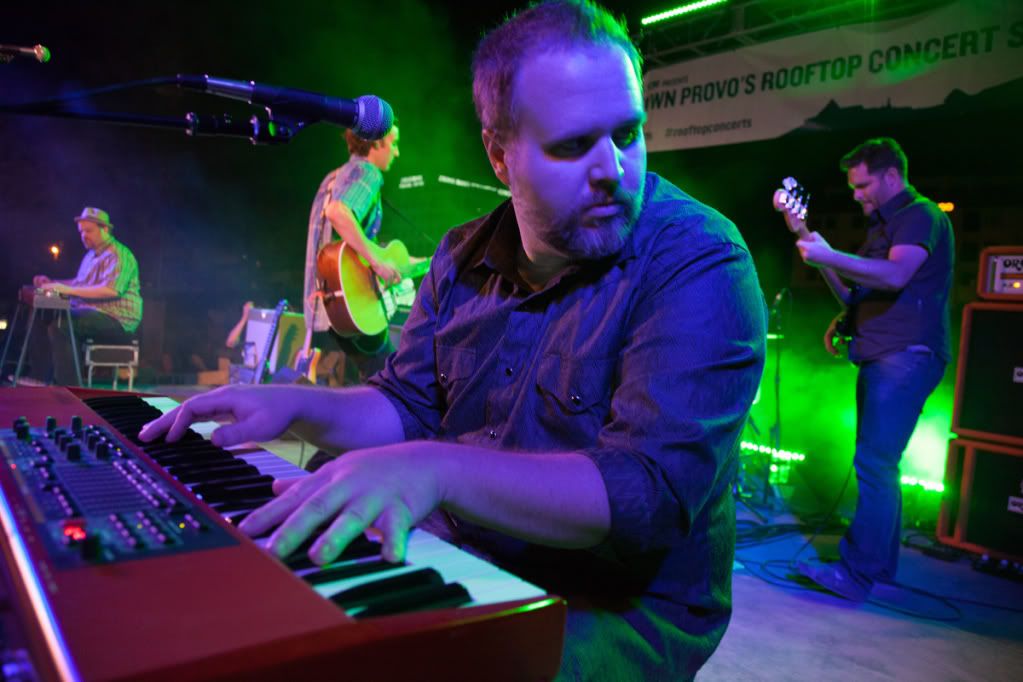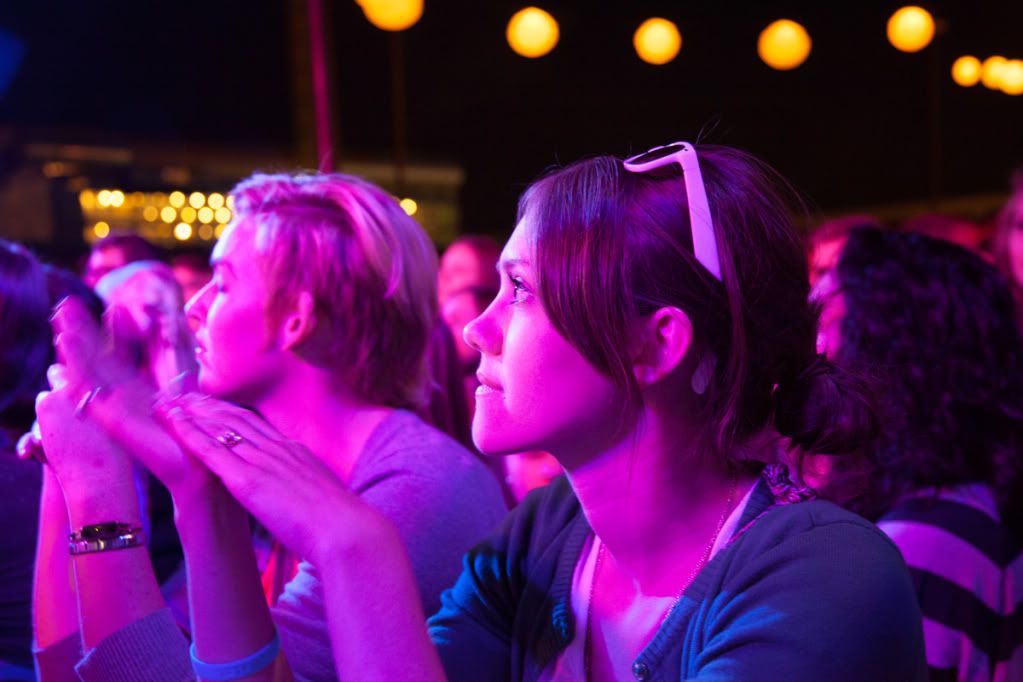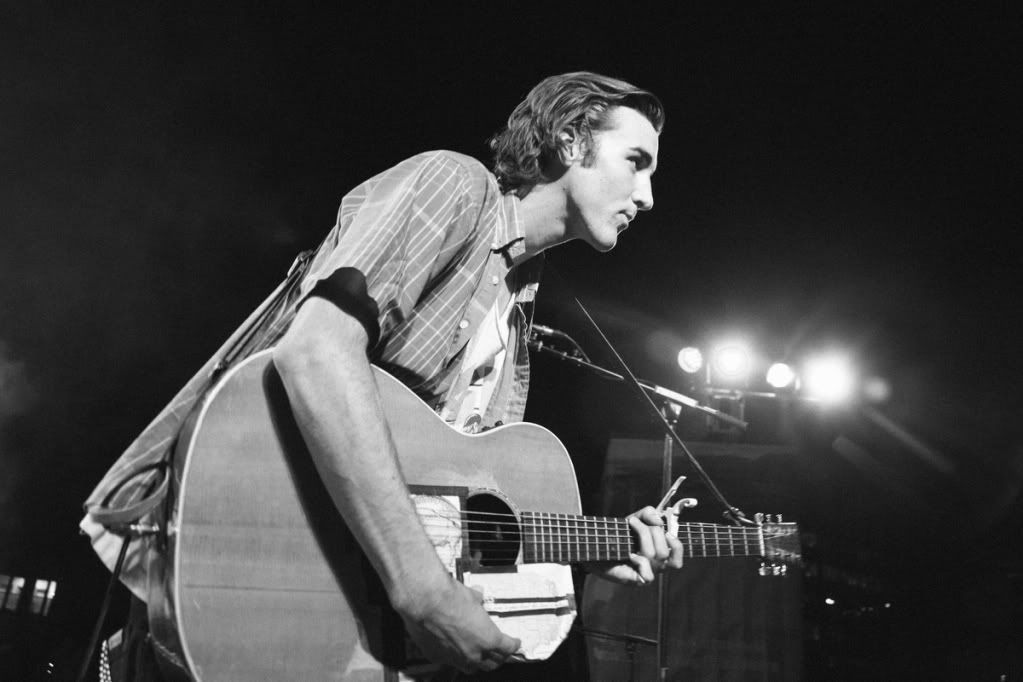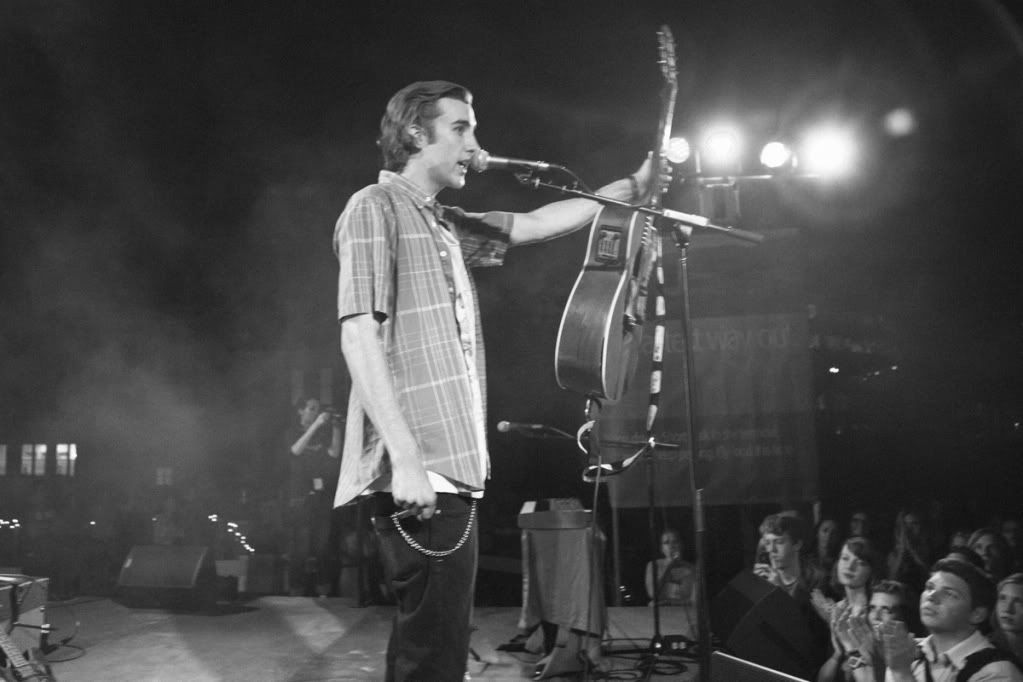 And then, when the moon arrived over the Wasatch and the crowd was sufficiently dazzled, it was over.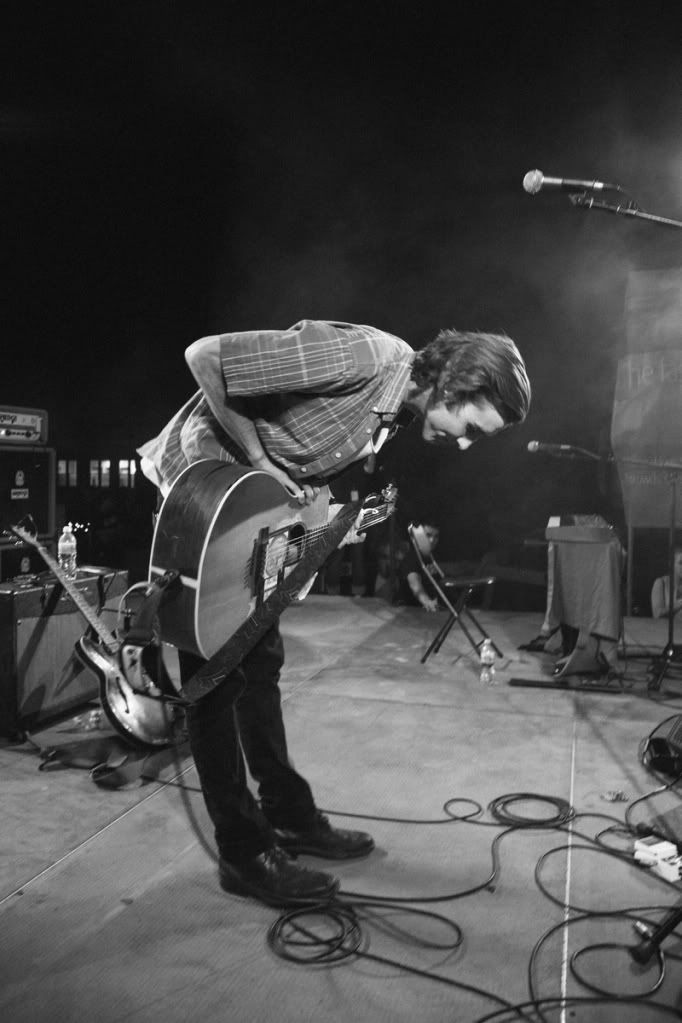 The eye, the skill, the photographs are all Justin Hackworth.